The Bible declares that every person was created by God and in the image of God, a part of which is the ability to learn, think, and lead. The Bible also tells us that God wants each of us to be conformed into the image of Christ (Romans 8:29). Luke 2:52 teaches that as Jesus grew into adulthood, He developed mentally, physically, spiritually, and socially. With Jesus as our model, Northside Church is determined to develop young people into the leaders God wants them to be. For this reason, Northside is excited to announce our vision of launching Northside Christian School— a K-12, fully-accredited Christian school. Below you will find further information regarding our vision and pursuit for launching the school, as well as some key questions you may have regarding it. Please be aware that the information provided below is subject to change as situations develop and the school comes closer to its official launch.
THE VISION:
An independently incorporated, fully-accredited Christian school for grades Kindergarten through 12th Grade
Through a graduated process over the course of several years, Northside plans on housing a full-scale, 501c3 incorporated, private Christian school. The school will be accredited by both the Association of Christian Schools International (ACSI) and Cognia (formerly Southern Association of Colleges and Schools), both of which are highly respected accreditation agencies recognized by top national and international universities.
THE MISSION:
To develop students into leaders for God's Kingdom
The mission of the school is to prepare students through a Christ-centered, biblically-based, quality education to fulfill their roles as effective leaders in their world and vivid representatives of Christ and His kingdom.
The Bible teaches that every person has been created by God to lead in the world. God created humankind in His image to be stewards over His material creation. He gave each person dominion over their environment and the capacity for relationships with one another. However, being created to lead does not guarantee that a person will discover or aspire to attain their leadership potential. Therefore, Northside seeks to launch a school with the distinctive focus of fostering leadership, as well as equipping each student with the knowledge, wisdom, and skill to carry out their leadership in the world for the service and advancement of God's kingdom and the benefit to humankind.
In short, we are pursuing a school that will equip and inspire students to become learners, learners to become leaders, and leaders to become agents of change for the glory of God and for the expansion of His Kingdom (Ephesians 4:11-12; 2 Timothy 2:2).
THE LOCATION:
On campus at Northside Church
The school will be located on the 20+ acre campus of Northside Church. Elementary classes and offices will be initially housed in the Northside Kids building but will expand to other buildings as is needed. To accommodate the school as it grows and additional grades are offered, additional facilities are projected for construction and/or expansion.
THE PROJECTED TIMETABLE:
Fall 2023
Obviously, a great deal of work goes into launching a quality Christian school of this scale. We have already accomplished several key goals and are in the process of completing a number of other tasks, including satisfying the permitting requirements for the local government and establishing policies for student enrollment and faculty/staff employment.
Our initial goal is to launch at least two new grades at the beginning of each year, starting with Kindergarten and 1st Grade in the Fall 2023. In their initial launch year, our goal is to provide at least two classes for each new grade.
SCHOOL FACULTY & STAFF:
Qualified, Christ-surrendered faculty in structured and manageable classes
The heartbeat of a school is its faculty and staff. Therefore, we expect our teachers and assistants to have the heartbeat of Christ. We will be vigilant in employing highly-qualified personnel who are surrendered to Christ and aligned with the vision, values, and convictions of Northside Church. In proportion to the resources God provides, we are also committed to providing our faculty and staff with what they need to fulfill their call in educating their students with integrity, compassion, confidence, and joy. We are also committed to providing a well-rounded education in manageable class sizes.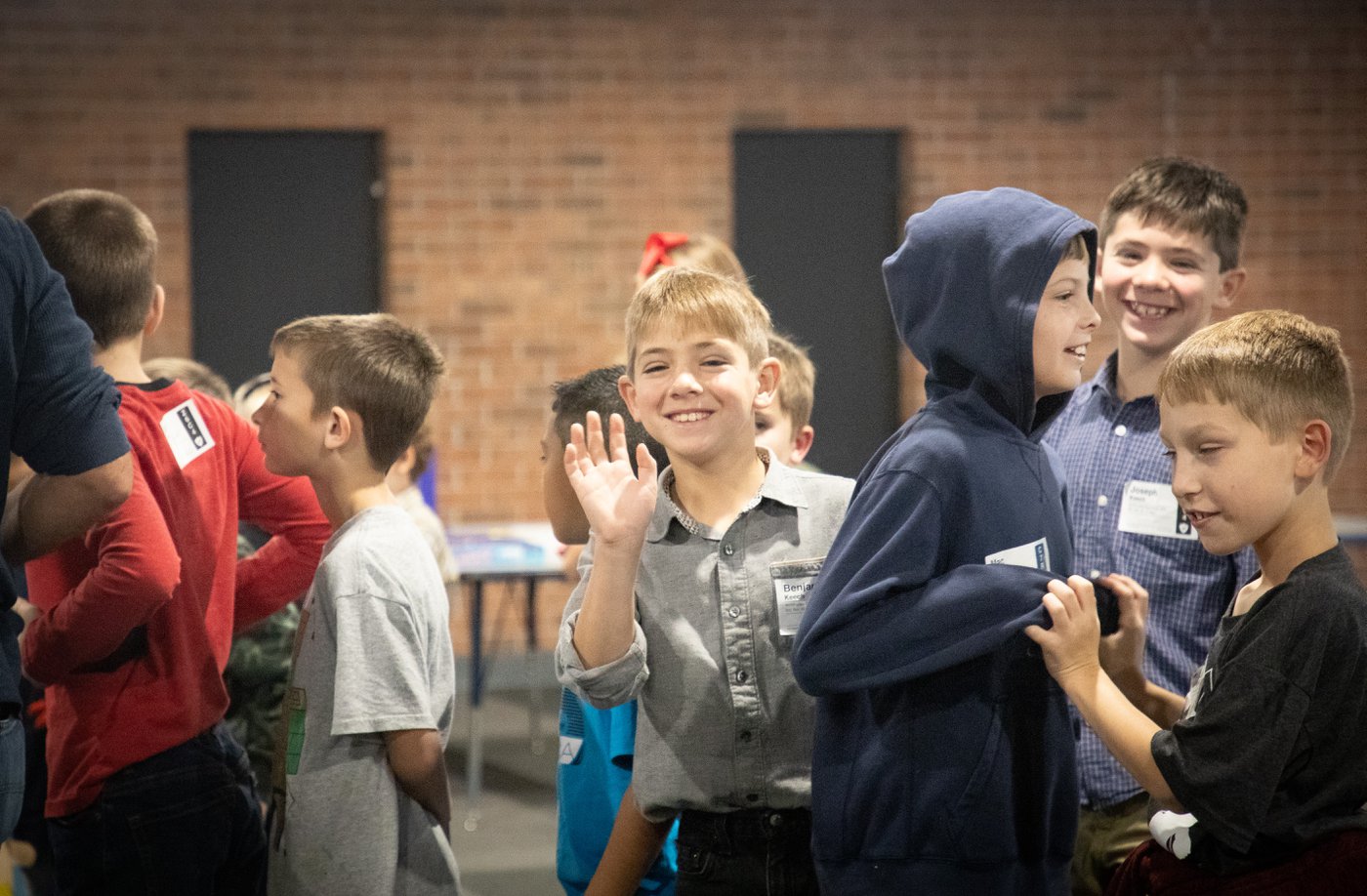 FREQUENTLY ASKED QUESTIONS
We know you have questions, so we have tried to anticipate as many as we can. Below are some questions we believe will be commonly asked, as well as our best and most up-to-date attempt to provide the answers for each.
Q. Why a school at Northside now?
A. Simply put, we believe the Lord has called our church at this time to become the epicenter for developing Christian leaders that will impact our world for God's Kingdom. Additionally, current community growth projections for our area anticipate the greatest volume of growth to come just north of Northside Church, particularly in Castle Hayne and the southern parts of Pender County. Our public schools are already struggling to provide a proper education for their students in a safe and productive environment. Northside is already known for its commitment to be a blessing to the surrounding community and schools. We have the facilities, the vision, the leadership, and (with your help) the resources to provide our community with a school that will equip the next generation with a love for the Lord and a passion to serve and lead their families and communities.
Q. How will the school be governed?
A. The school will not be owned or directly run by Northside Church. A draft of a constitution has already been written for the school, which states the school will be a 501c3 independent entity that is governed by a school board. To assure that the school is aligned with its original vision and purpose, the initial board members will be appointed with the approval of the Senior Pastor. In the following years, board members will be appointed with the mutual discretion of the Senior Pastor and the current members of the school board.
Q. What grades will be offered when the school launches?
A. Our goal is to launch at least Kindergarten and 1st Grade in the Fall 2023, with two classes planned for each grade. To provide the most effective learning environment we can, we plan to limit each of these early elementary classes to 15-17 students, each with its own designated teacher and assistant.
Q. How will thIS launch affect the preschool currently on campus?
A. With the launch of the school, we anticipate little to no impact on the current operations of the Northside Preschool. If there is any effect on the preschool, it will be very minor (such as a change in the drop-off/pick-up location).
Q. How much will tuition be for the initial students?
A. We do not have specific tuition costs established at this time. However, we are confident that the tuition will be competitive with the current private and Christian schools in the Wilmington area.
Q. When do you anticipate the secondary grades will be provided?
A. While there is no guaranteed timeline, our plan is to launch two new grades per year up through Grade 12. This plan is contingent upon several factors, including governmental stipulations, growth of enrollment, and availability of sufficient space. However, if these factors go as hoped, middle school grades (6th-8th) will begin to be offered in the Fall 2026, and high school grades (9th-12th) in the Fall 2028.
Q. When will you begin accepting applications for employment and enrollment?
A. Our employment and enrollment process will not officially begin until we can fully confirm the launch date of the school. Once the launch date is confirmed, we plan to be ready to begin the enrollment process for students and hiring process for faculty/staff immediately. If you are interested in enrolling your child(ren) or being a part of the school's faculty/staff, please complete the appropriate form below. We will place you on our contact list to be notified as soon as either process begins.
Got More Questions?
We want to provide answers for the questions you may have, to the best of our ability. If, after studying the information provided above, you still have questions, please let us know. You can submit your question(s) through the form provided below. We will do our best to answer your question(s) as quickly and thoroughly as we can.
Interested in Enrolling Your Child?
Once our launch date is confirmed, we will begin accepting enrollment applications for students If you are interested in enrolling your child(ren), please complete the form below. We will place you on our contact list to be notified as soon as either process begins.
Interested in Being a Part of Our Faculty/Staff?
Once our launch date is confirmed, we will begin accepting applications for qualified elementary teachers and assistants, as well as administrative personnel. If you are interested in offering your resume for employment, please complete the form below. We will place you on our contact list to be notified as soon as either process begins.