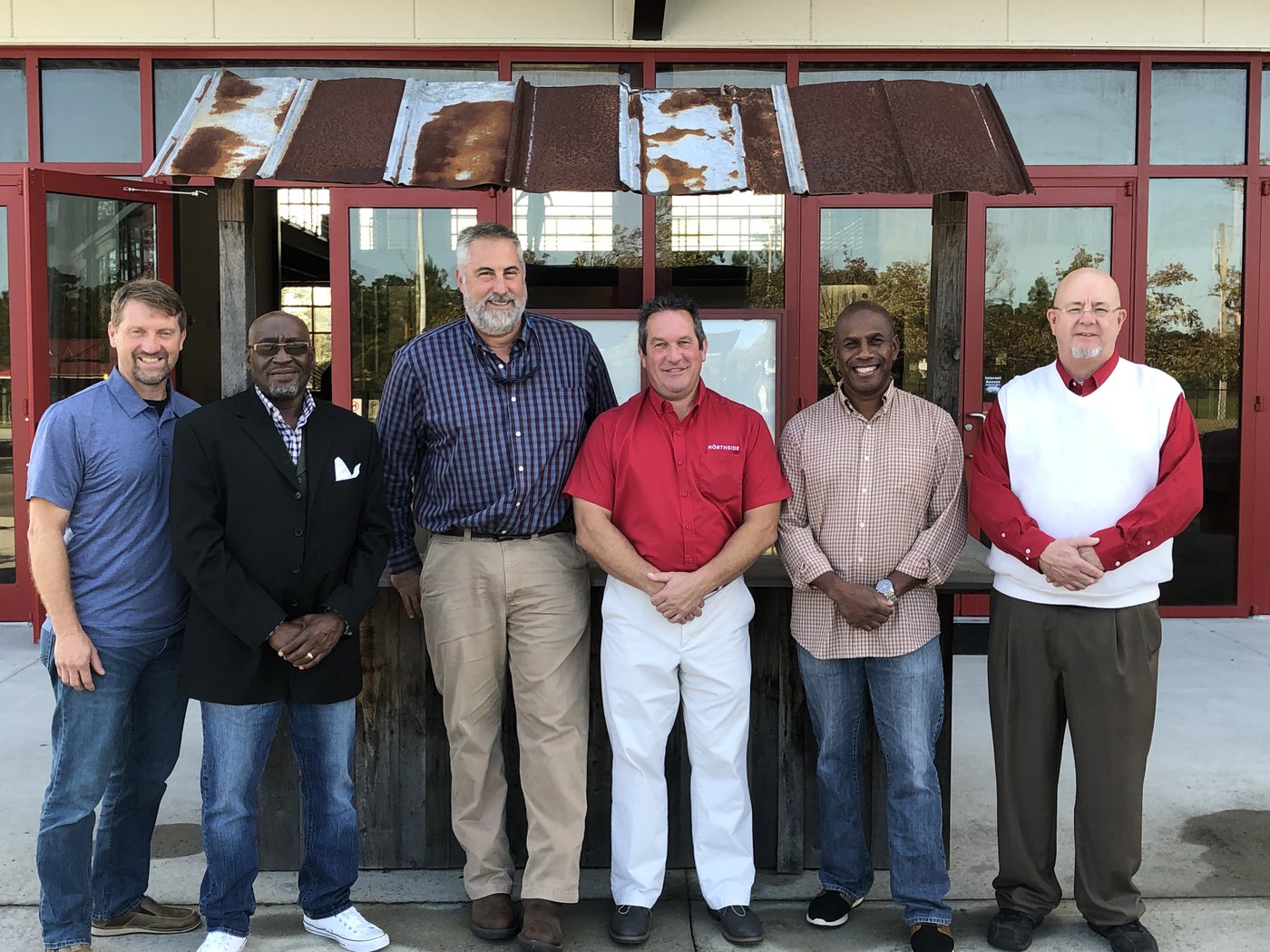 Who We Are
Northside Men strives to help men become a biblical man who…
-Have a Meaningful Relationship with Jesus Christ
We provide men with opportunities for a life-changing relationship with Jesus that yields a heart-felt dependence on Him, daily prayer and praise to Him, and a passionate pursuit of Him through learning and living His Word. Psalm 61:8; John 3:3; 15:5; Ephesians 2:13; 2 Timothy 3:14-17; James 1:21-25; 1 John 4:13-16
-Lead Their families in the faith
We equip men to lead their families by modeling a Christ-centered life, a meaningful prayer life, and a love for God's Word, giving them a daily example of how a Christian should think, speak, and live. Deuteronomy 6:5-9; Job 1:1-5; John 13:15; Ephesians 5:1-2; 2 Timothy 1:13;1 Peter 3:7
-Reflect Jesus in the church
We empower men to reflect Jesus in the church by being a source of unity in the body and prayer warriors for its leaders, and by using their giftedness to serve Christ and lead others with a selfless heart. Acts 20:28; Romans 12:6-8; Ephesians 5:1-2; Philippians 2:1-4; 1 Timothy 2:8; 4:11-16
-Reflect Jesus in Their Community
We challenge men to reflect Jesus in the local and global communities by displaying the effects of the gospel in a person's life, proclaiming the message of the gospel to a lost world, and by demonstrating the power of the gospel through compassionate service. Matthew 5:16; 28:19-20; Ephesians 3:9; Colossians 3:16-17; 1 John 1:3-7
Kickoff Event
Learn more about Northside Men at their official launch on Saturday, November 21! Dinner will be served courtesy of Port City Que, and guests will be encouraged and challenged by two speakers, Anthony Daniello and Buck Baker. After dinner and their challenge, the Northside Men leadership team will briefly introduce the four major areas of the ministry, share some incredible upcoming opportunities, and give men opportunity to get involved. Donations are accepted, but the meal is free!
Our Guest Speakers:
Anthony Daniello
Anthony is a mental coach that helps athletes develop the skills needed to perform at a higher level. His coaching has been used by Team USA - Top 10 Olympic World Cup competitors, NCAA athletes, and High Schools athletes. While his passion is working with athletes, he believes that those who want to succeed need to be in the best position to do so, regardless if it's playing sports or dealing with everyday life circumstances.
Buck Baker
Buck is a Christian mentor for young men through the High Quest Series that facilitates spiritual transformation of mostly college-aged young men. Buck himself has discipled over 16 young men during the past four years.
Upcoming Ministry Opportunities
-Gun Safety and Concealed Weapons Class
-The Art of Archery
-Local Missions through Home Repairs